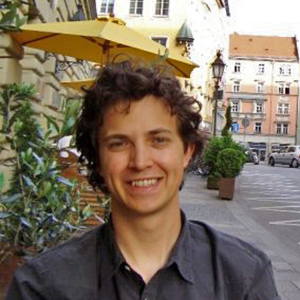 Simon Sponberg
Simon moved to Georgia Tech in the fall of 2014. He studies how the versatile, agile locomotion of animals arises from their physiological components using the perspective of physics and comparative biology. He completed his graduate training at UC, Berkeley and postdoctoral research at the University of Washington. 
University Contact Info
Simon Sponberg
Assistant Professor
School of Physics
School of Biological Sciences
Adjunct in Biomedical Engineering
Bioengineering Graduate Program
Quantitative Biosciences Graduate Program
Georgia Institute of Technology
Howey Physics Building
837 State St. NW
Atlanta, GA 30313
sponberg@gatech.edu
@SimonSponberg
The Sponberg Group @ Georgia Tech
Agile Systems Lab
837 State St. NW
Howey Physics Building W208/W209
Atlanta, GA 30313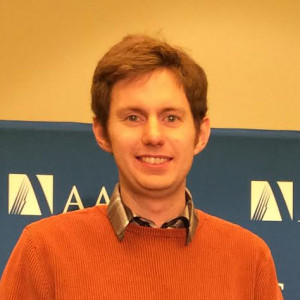 Dr. Izaak Neveln
Ph.D. from Northwestern Univ.
Biomedical Engineering
Izaak Neveln is a post-doctoral researcher with a Ph.D. in Biomedical Engineering from Northwestern University where he studied the infomechanics of weakly electric knifefish using bio-inspired robotics. Infomechanics studies the flow of information between the brain, body, and environment in an attempt to study how animals interact with their world. Currently he is investigating the centralization vs. decentralization of control in running by measuring shared information in motor signals and mechanical variables in cockroaches. He is excited that his research has emerged from the seas, crawled onto land, and might soon take to the skies!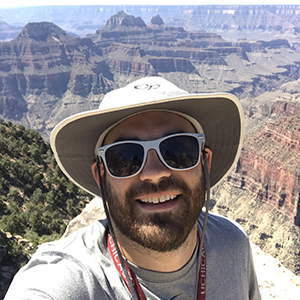 Dr. Brett Aiello
Ph.D. from University of Chicago
Integrative Biology
Brett
 Aiello is a postdoctoral researcher in the Sponberg Lab. 
Brett
 received his Ph.D. in Integrative Biology from the University of Chicago where he studied the correlated evolution of limb mechanics and mechanosensation in the pectoral fins of fishes. In the Sponberg Lab, 
Brett
 will continue studying the evolution of neuromechanical systems using a diverse superfamily of moths,
Bombycoidea
.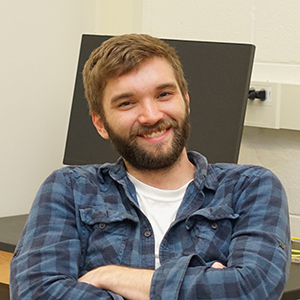 Travis Tune
Ph.D. Candidate
Physics
Travis studies muscle.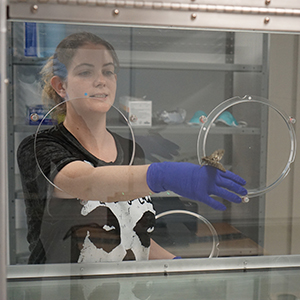 Megan Matthews
Ph.D. Candidate
Physics
Megan studies fluids, moths, and their interactions.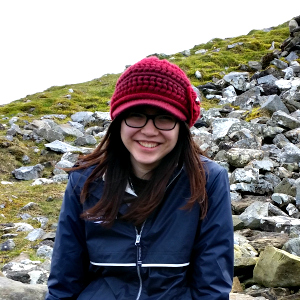 Joy Putney
Ph.D. Candidate
Quantitative Biosciences
Joy obtained her B.S. in Biology and Physics-Engineering from Washington and Lee University in Lexington, VA. While there, she researched how electrical signals for gastrointestinal motility are altered by disease states. She has an interest in the interface between biomechanics and neural control that started with her undergrad research, and is excited to work in the Sponberg lab, because--let's face it--moths are a lot cuter than guts. When not in lab, she enjoys reading books, going to the movies, hiking, and playing video games.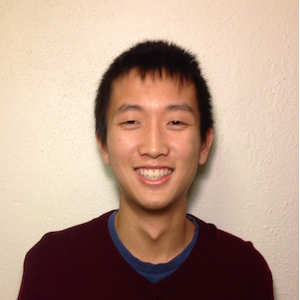 Jeff Gau
Ph.D. Candidate
BioEngineering
Jeff is a first-year Bioengineering PhD student. He is excited to apply his mechanical engineering training to study the control of movement. His work investigates the mechanics of wing flapping and the resonance properties of that enable flight at small scales. He has previously worked on projects investigating the control of high-velocity throwing and designing mechanical simulation software.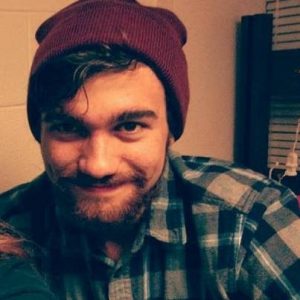 Philip Aden
Biomedical Engineering
Philip is biomedical engineering major with an interest in the control of animal movement. He works with Izaak on the centralization and decentralization of control in running animals and is the resident cockroach wrangler.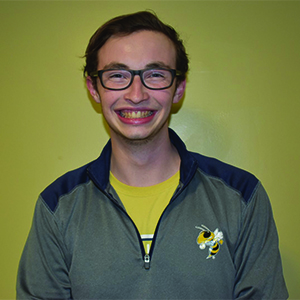 Kyle Heiss
Mechanical Engineering
Kyle is an undergraduate Mechanical Engineering major interested in biomechanics and its application to robotic design. He works with Izaak on centralization and decentralization of control using a highly variable robotic model.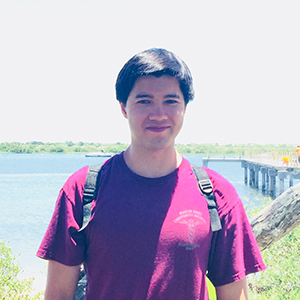 Benjamin Faught
Biomedical Engineering and Computer Science
Ben is a double-major with an interest in artificial intelligence and modeling/simulation, and the applications thereof to the field of computational neuroscience. He works with Joy in developing and testing virtual environments and stimuli for moths, the first step in a long and arduous quest to foist the conventions of computer scientists onto those of other fields.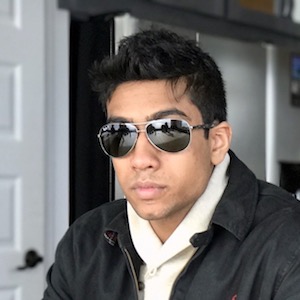 Jashwanth Sompalli
Physics
Jash is a third year undergraduate physics student with a strong interest in biophysics. He works with Megan to study the mechanics and aerodynamics of moth flight.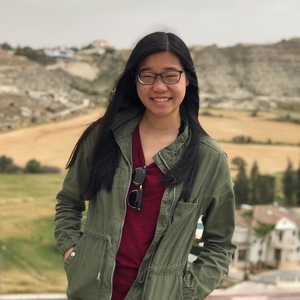 Anna Wang
Mechanical Engineering
Anna is a mechanical engineering major with an interest in biomechanics and robotics. She is working with Izaak on the centralization of the four legged minitaur robot. When not in lab, she enjoys singing in the GT Chamber Choir, drinking coffee, and hanging out with friends.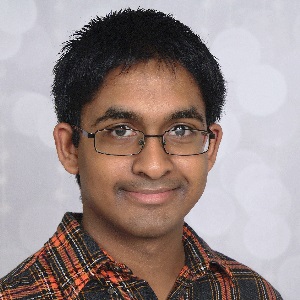 Varun Srikanth
Mathematics
Varun is a mathematics major with an interest in its applications to data analysis. He works with Brett and Jeff on investigating wingbeat frequency's relationship to flight. In his spare time, he enjoys reading and playing music.
Brandon Pratt
Gabriela "Ella" Small (Swarthmore -- Physics)
Martha Rimniceanu (Research Technician -- now at Frye Lab, UCLA)
Amoolya Tirumalai (BME -- now at Bhandawat Lab, Duke)
Elizabeth Veith (Bio)
Rachel Barker (Physics -- now at Sober Lab, Emory)
Chidinma "Chi Chi" Chukwueke (BME -- now at Abbott Labs)
Steven Chandler (Research Technician)
Gabriela Maria Hernandez (Physics, Univ. of Miama)
Usama bin Sikandar (EE -- Masters)
Brittany Bayley (Physics -- Masters)
William Xia (ECE)
Natalie Murray (Physics)
Frank Adams (Physics/Mech. Eng. Clark Atlanta Univ.)
Hunter Hakimian (Physics)
Ravi Chauhan (Mech. Eng.)