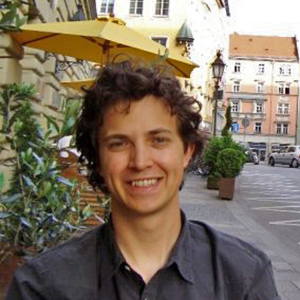 Simon Sponberg
Simon moved to Georgia Tech in the fall of 2014. He studies how the versatile, agile locomotion of animals arises from their physiological components using the perspective of physics and comparative biology. He completed his graduate training at UC, Berkeley and postdoctoral research at the University of Washington. 
University Contact Info
Simon Sponberg
Dunn Family Professor
School of Physics
School of Biological Sciences
Adjunct in Biomedical Engineering
Bioengineering Graduate Program
Quantitative Biosciences Graduate Program
Georgia Institute of Technology
Howey Physics Building C205
837 State St. NW
Atlanta, GA 30313
sponberg@gatech.edu
@SimonSponberg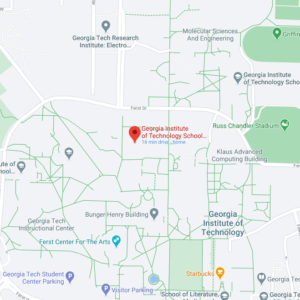 The Sponberg Group @ Georgia Tech
Agile Systems Lab
837 State St. NW
Howey Physics Building W208/W209
Atlanta, GA 30313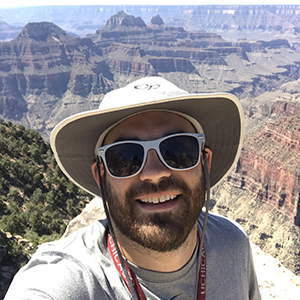 Dr. Brett Aiello
Ph.D. from University of Chicago
Integrative Biology
Brett
 Aiello is a postdoctoral researcher in the Sponberg Lab. 
Brett
 received his Ph.D. in Integrative Biology from the University of Chicago where he studied the correlated evolution of limb mechanics and mechanosensation in the pectoral fins of fishes. In the Sponberg Lab, 
Brett
 will continue studying the evolution of neuromechanical systems using a diverse superfamily of moths,
Bombycoidea
.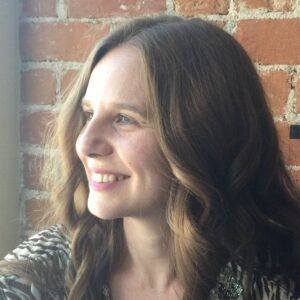 Dr. Stephanie Gage
PhD from University of Arizona
Neuroscience
Stephanie Gage is fascinated by the neuroethology of pollinators. As a PhD student, she studied how neuromodulators affect olfactory-guided behaviors in the hawkmoth, Manduca sexta. This work led to a post-doctoral position with the U.S. Department of Agriculture where she created a program to determine whether sensory processing in honey bees is affected by the stressors they face. From these experiences, it became necessary to dive into how neuromodulatory processes affect sensory processing and the motor system.  She is currently working to understand how nervous systems have the flexibility to adapt while maintaining the control to execute. Her projects include: (1) learning about how behavioral context influences systemic modulation, (2) how this may influence sensory integration, (3) and what this may tell us about learning and memory.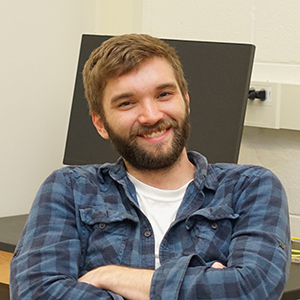 Travis Tune
Ph.D. from Georgia Tech
Physics
Travis studies muscle.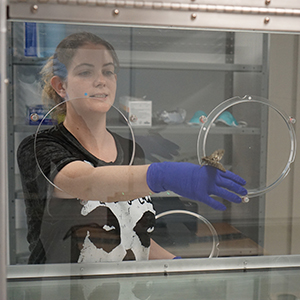 Megan Matthews
Ph.D. Candidate
Physics
Megan studies fluids, moths, and their interactions.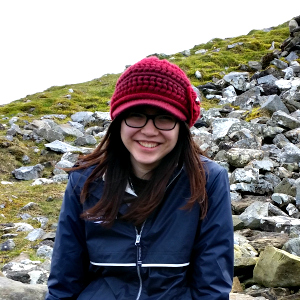 Joy Putney
Ph.D. Candidate
Quantitative Biosciences
Joy obtained her B.S. in Biology and Physics-Engineering from Washington and Lee University in Lexington, VA. While there, she researched how electrical signals for gastrointestinal motility are altered by disease states. She has an interest in the interface between biomechanics and neural control that started with her undergrad research, and is excited to work in the Sponberg lab, because--let's face it--moths are a lot cuter than guts. When not in lab, she enjoys reading books, going to the movies, hiking, and playing video games.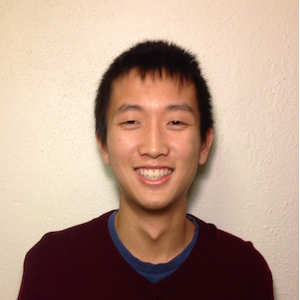 Jeff Gau
Ph.D. Candidate
BioEngineering
Jeff is a Bioengineering PhD student. He is excited to apply his mechanical engineering training to study the control of movement. His work investigates the mechanics of wing flapping and the resonance properties of that enable flight at small scales. He has previously worked on projects investigating the control of high-velocity throwing and designing mechanical simulation software.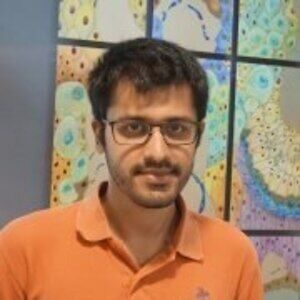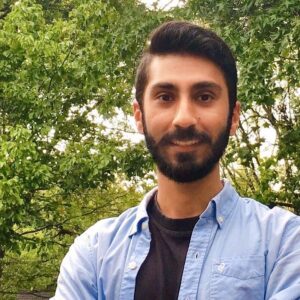 Usama Bin Sikandar
Usama is an electrical engineer with a focus on dynamics and control systems. Using different models of flapping flight, he is trying to understand how hawkmoths display remarkable agility in their flight. He is also working on two collaborations: 1) With Brett in a quest to answer why silkmoths and hawkmoths fly differently; 2) With Dr. Ferrari's lab (Cornell) in remodeling their RoboBee to make it a better flier by taking inspirations from insect flight.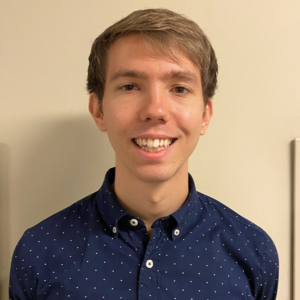 Marc Guasch
Lab Technician
Marc Guasch Studied Physics and Math & Computer Science at Emory University. While there he investigated one way stress and flow on buoyant objects. He runs the day to day maintenance of the lab and also works with Megan on the investigation of aerodynamic mechanisms of robust insect flight in unsteady flow. When off work, he enjoys going to concerts, socializing with friends, playing video games, and spending quality time with his dogs.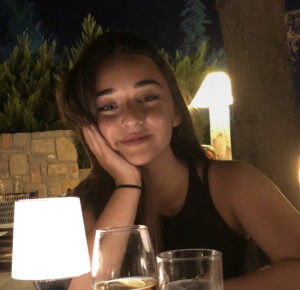 Emine Zeynep Ulutas
Neuroscience
Emine is an undergraduate Neuroscience major interested in systems and cellular neuroscience. She is working with Brett and Stephanie on understanding how contextual cues and neuromodulation can regulate behavioral plasticity in moths. In her spare time, she enjoy hanging out with my friends, playing violin, and trying out new restaurants/coffee shops.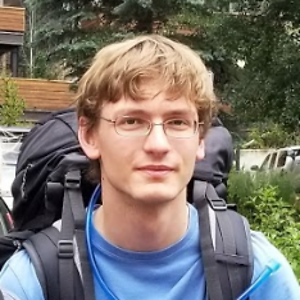 Tobias Niebur
Electrical engineering/Neuroscience
Tobias is an undergraduate pursuing a double major in electrical engineering and neuroscience. His interests lie in invertebrate spike timing and control, and he works with Joy to analyze muscle and neural data of in flight moths in order to uncover the role spike timing plays in the system.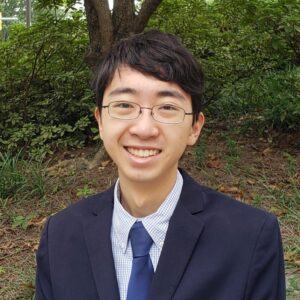 Hajime Minoguchi
Biomedical Engineering
Hajime is an undergraduate biomedical engineering major with strong interests in biomechanics and medical instrumentation. He is working with Brett on understanding how moth flight and mudskipper blinking have evolved using biomechanical tools and behavior experiments. During his free time, he enjoys playing his violin and fishing.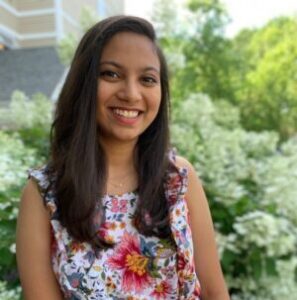 Manognya Sripathi
Biomedical Engineering major with a Computer Science minor
Manognya is a 3rd year undergrad majoring in Biomedical Engineering with a Computer Science minor. Manognya works with Brett on researching the causes of blinking in mudskipper fish - mainly through evaporation and visual stimuli. In her free time, she enjoys singing as part of an a cappella team, painting, hiking, and hanging out with my friends.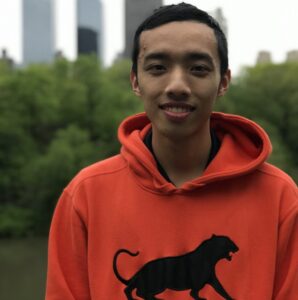 Harrison Fu
Biomedical engineering
Harrison is an undergraduate biomedical engineering major. He works with Brett to study mudskipper blinking. In his free time, he enjoys rock climbing, kayaking, and trying new recipes.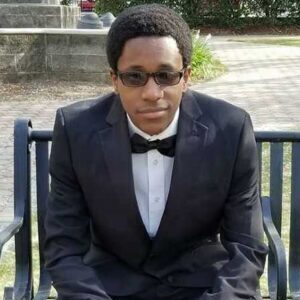 Matthew Grant
Computer Science
Matthew is an undergrad pursuing a degree in Computer Science. He is working with Joy and Brett to develop various visual stimuli for moths using a game engine, both open and closed-loop, to better study moth neural and muscle activity. In his free time, he enjoys reading, watching anime, and playing video games.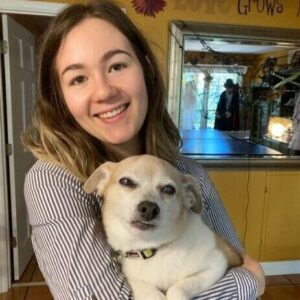 Nina Moorman
Computer Science
Nina is a fifth-year undergraduate pursuing a degree in computer science with a minor in mathematics. She is interested in improving robotic perception of the natural world through computer vision and natural language processing. Nina works with Joy and Brett developing virtual environments to maps signals the brain sends to the muscles moved during flight.
Dr. Izaak Neveln (Ph.D. from Northwestern Univ.--Biomedical Engineering)
Brandon Pratt
Gabriela "Ella" Small (Swarthmore -- Physics)
Martha Rimniceanu (Research Technician -- now at Frye Lab, UCLA)
Amoolya Tirumalai (BME -- now at Bhandawat Lab, Duke)
Elizabeth Veith (Bio)
Rachel Barker (Physics -- now at Sober Lab, Emory)
Chidinma "Chi Chi" Chukwueke (BME -- now at Abbott Labs)
Steven Chandler (Research Technician)
Gabriela Maria Hernandez (Physics, Univ. of Miama)
Usama bin Sikandar (EE -- Masters)
Brittany Bayley (Physics -- Masters)
William Xia (ECE)
Natalie Murray (Physics)
Frank Adams (Physics/Mech. Eng. Clark Atlanta Univ.)
Hunter Hakimian (Physics)
Ravi Chauhan (Mech. Eng.)