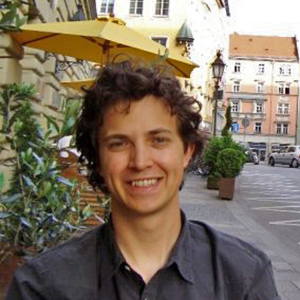 Simon Sponberg
Simon moved to Georgia Tech in the fall of 2014. He studies how the versatile, agile locomotion of animals arises from their physiological components using the perspective of physics and comparative biology. He completed his graduate training at UC, Berkeley and postdoctoral research at the University of Washington. 
University Contact Info
Simon Sponberg
Dunn Family Associate Professor
School of Physics
School of Biological Sciences
Quantitative Biosciences Graduate Program
Bioengineering Graduate Program
Georgia Institute of Technology
Howey Physics Building C205
837 State St. NW
Atlanta, GA 30313
sponberg@gatech.edu
@SimonSponberg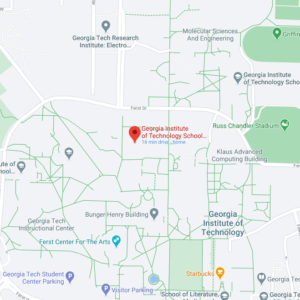 The Sponberg Group @ Georgia Tech
Agile Systems Lab
837 State St. NW
Howey Physics Building W208/W209
Atlanta, GA 30313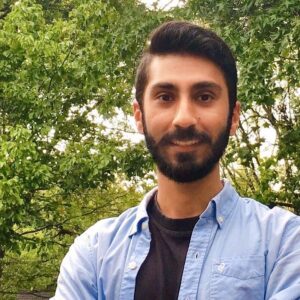 Usama Bin Sikandar
Ph.D. student
Electrical Engineering
Usama received his B.S. from LUMS and M.S. from Georgia Tech. He is interested in biomechanics, control systems and dynamics. He uses models of flapping flight, control systems and integrative biology approaches to understand how hawkmoths display remarkable agility in their flight. In his spare time, you might find him going on road trips, exploring restaurants, listening to some good music or just watching cricket.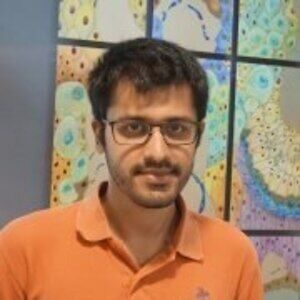 Varun Sharma
Ph.D. student
Quantitative Biosciences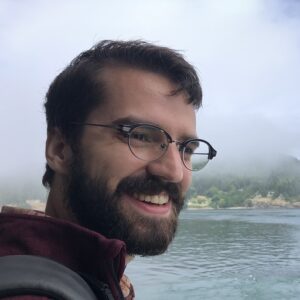 Leo Wood
Ph.D. student
Quantitative Biosciences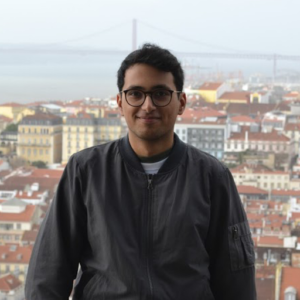 Ethan Wold
Ph.D. student
Quantitative Biosciences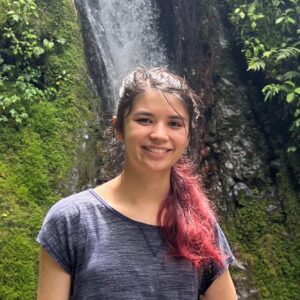 Ellen Liu
Ph.D. student
Quantitative Biosciences
Ellen received her B.S. in Aeronautical Engineering in 2021 from the University of Limerick, Ireland. Her interests are in biological locomotor systems and how features from these systems can be applied to robotics. She is investigating neuromechanical control architectures under various conditions to determine optimal control strategies. When she's not in the lab she likes to play music, video games and travel.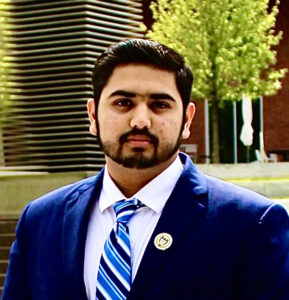 Mahir Patel
Lab Technician
Mahir Patel studied Physics at Georgia Tech. During his time as an undergraduate student, he studied and analyzed the properties of some peculiar stars, specifically CN stars. He currently runs the day to day maintenance of the lab. When off work, he enjoys watching movies, playing video games, going on hikes, and socialize with friends and family.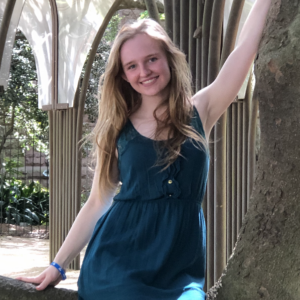 Manon Harris
Physics
Manon is a Physics major and is pursuing a concentration in Physics of Living Systems and a minor in Biology. She is currently working with Ethan to gain knowledge on the spring constants and resonant frequencies of different species of moths. In her free time, Manon likes to crochet, paint, and to spend lots of time with her friends and family.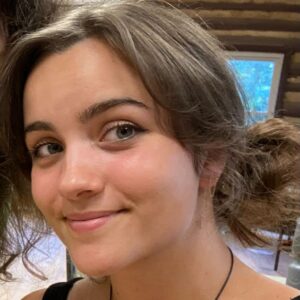 Delaney McGowan
Physics
Delaney is a third-year physics major pursuing a concentration in Physics of Living Systems. She is working with Leo to understand the interactions between moth nervous systems and flight. She spends her free time rock climbing and watching A24 movies.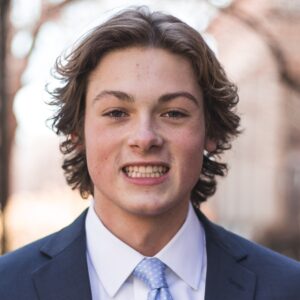 Thatcher Spears
Biology
Thatcher is an undergrad biology major, with interests in movement and physiology. He is working to understand the system interactions foundational to movement. In his free time, Thatcher likes to read, go on a run, and spend time with his family.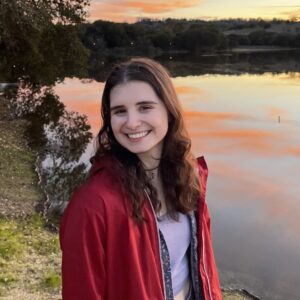 Joanna Baker
Joanna is originally from Atlanta and now studies Biology and Art Practice at Stanford University. This summer she is working with Ethan to segment, process, and analyze CT scans of thorax muscles in hawkmoths and silkmoths. This project will help visualize and quantify the anatomical differences that underly the divergent flight strategies of these two evolutionary branches. In her free time, Joanna likes to make art, play guitar, and hang out with her family and cats.
Dr. Brett Aiello (Post-doc, Ph.D. Integrative Biology from University of Chicago)
Dr. Joy Putney (Ph.D. Quantitative Biosciences, Georgia Tech)
Dr. Stephanie Gage (Post-doc, Ph.D. Neurobiology & Neuroscience from University of Arizona)
Dr. Megan Matthews (Ph.D. Physics, Georgia Tech)
Dr. Jeff Gau (Ph.D. BioEngineering, Georgia Tech)
Dr. Travis Tune (Ph.D. Physics, Georgia Tech)
Dr. Izaak Neveln (Post-doc, Ph.D. Biomedical Engineering from Northwestern University)
Jiyeon Maeng (Quantitative Biosciences Grad Student)
Julianne Cato (Biology undergrad)
Miguel Zadorosny (ME undergrad)
Emine Zeynep Ulutas (Neuroscience undergrad)
Marc Guasch (Research Technician -- now a grad student at Georgia Tech)
Gabriel Montes (Physics undergrad)
Haritha Sigili (Neuroscience undergrad)
Harrison Fu (BME undergrad)
Manognya Sripathi (BME undergrad)
Sofia Russo (Physics REU)
Rebecca Burns (Physics REU)
Ali White (Physics REU)
Tobias Niebur (ECE -- now a grad student at JHU)
Brandon Pratt
Gabriela "Ella" Small (Swarthmore -- Physics)
Martha Rimniceanu (Research Technician -- now at Frye Lab, UCLA)
Amoolya Tirumalai (BME -- now at Bhandawat Lab, Duke)
Elizabeth Veith (Bio)
Rachel Barker (Physics -- now at Sober Lab, Emory)
Chidinma "Chi Chi" Chukwueke (BME -- now at Abbott Labs)
Steven Chandler (Research Technician)
Gabriela Maria Hernandez (Physics, Univ. of Miami)
Brittany Bayley (Physics -- Masters)
William Xia (ECE)
Natalie Murray (Physics)
Frank Adams (Physics/Mech. Eng. Clark Atlanta Univ.)
Hunter Hakimian (Physics)
Ravi Chauhan (Mech. Eng.)